Inspired by the Fruit of the Spirit
Plant based candles that inspire, motivate and allow for characteristics of God be manifested in our lives.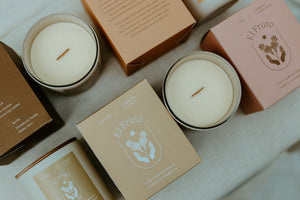 FRAGRANCES FOR THE SOUL
Let's pause for a moment, breath in and remember you are designed with a purpose. You were designed to overflow with Love, Joy, Peace, Patience, Kindness, Goodness, Faithfulness, Gentleness and Self-Control. Blossom in each fruit and discover what it means to be transformed in the innermost parts of your being.
Clean Ingredients
Each candle is hand poured and curated using 100% beeswax, coconut, soy, and palm wax.
Our fine fragrance + essential oils are phthalate free, paraben free, and ethically sourced.
Our crackling wooden wicks are 100% natural and sustainably sourced in the USA.
Candle and Body Oil
Though they can look like traditional candles, they also serve as a body oil. Our massage candles are made of skin-safe oils that have a low melting point.
Our wax is skin-safe: clinically tested and dermatologist reviewed.
Reusing Candle Vessel
We encourage you to repurpose your candles vessels. For container repurposing DIY's follow us on Instagram @ElFrutoCandles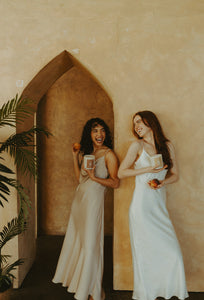 El Fruto
What is the fruit of the spirit?
the fruit of the spirit are the fruits or attributes of the Holy Spirit. When we abide in God, these fruits of the spirit will become the natural outcome that can help us shine our light before others.
El Fruto
COLLECTION
For fruit to grow it needs sunshine, water and good fertilize
Shop now
"
But the fruit of the Spirit is love, joy, peace, patience, kindness, goodness, faithfulness, gentleness and self-control. against such things there is no law.

"